Set and keep habits with friendly buddy accountability
After 30 years of facilitating and teaching, and 20 years running buddy systems for personal growth, Mia and Tim Wright offer training in Intentional Friendship® and Habitmaking® for teams and individuals.
We provide a free guide on how to help you create a buddy system at your workplace. We do a fun talk about habits and engagement that can be used as a kick-off or agenda item. And our Habitmakers Pro membership is like a mixture of coaching and a team event. It's for professionals and entrepreneurs who want to accomplish important work and life goals. Habitmaking is a simple, proven method that reduces stress and allows happiness to bloom.
COURES
Some of our services
Courses and coaching with app-based learning
66 or 90 days
Our coached short programmes combine one or more 1:1 calls with a period of buddy supported habitmaking. We start by setting your goal, and specific criteria for a digital accreditation which will be awarded upon completion.
Habitmakers Pro Network (membership)
Matching and motivation
Designed for professionals, freelancers and entrepreneurs with something important to get done, each member has a daily project/work focus and a daily life, wellbeing, family focus. Participants are matched into buddy pairs and can access live and recorded trainings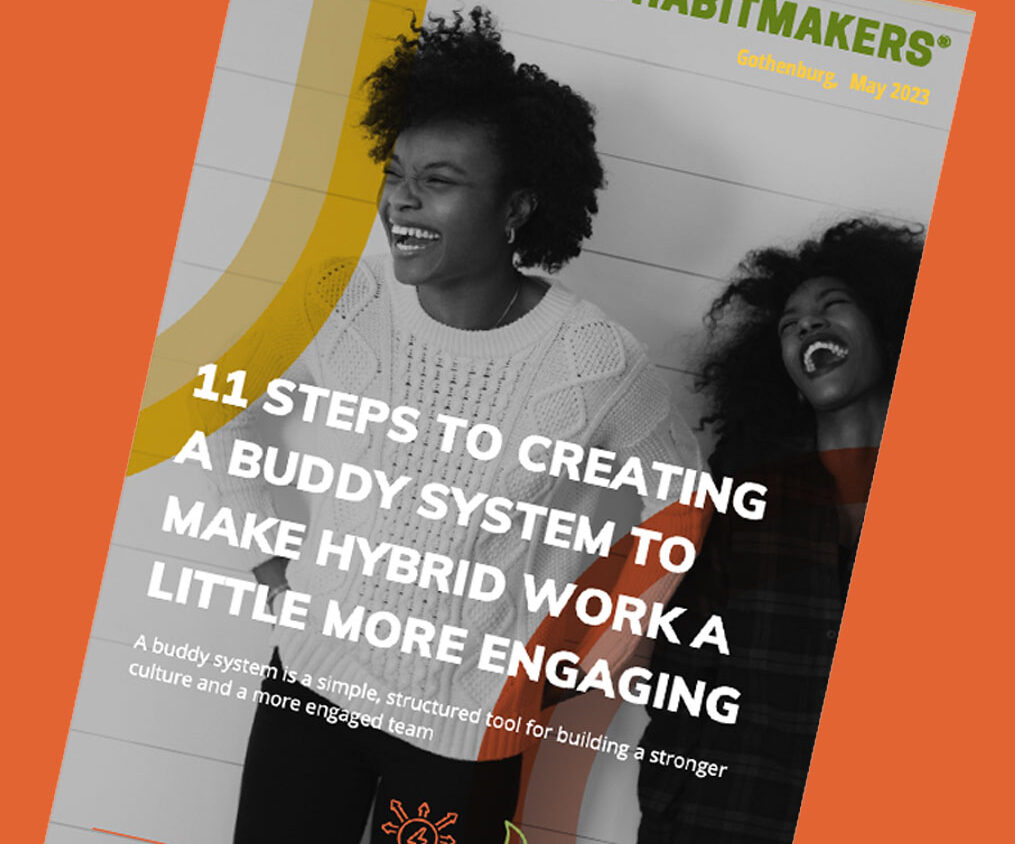 Corporate onboarding & wellbeing
IRL / online support
Presented by Tim Wright, an accomplished facilitator and journalist, we provide a tailored and enjoyable talk for teams or larger groups, where audience members will be offered the chance to join a buddy programme to support them in keeping well-being and professional habits
CHOOSE US
About Habitmakers®
A combined 60 years of buddy work
Mia and I joined our first buddy process in 1993. Since then, it's been a joyful passion to experiment with different formats, meetings, and processes. 
100s of graduates
We've facilitated large groups, small groups and joined in with hundreds of individual buddy processes
We're in Gothenburg, Sweden
Located right in the centre of the city, we love to meet new groups and workshop our process with companies or individuals.
World Class Educators
Media experts by background, our work has been published across the globe and by the biggest brands (BBC, The Times, SVT, Guardian). We're also experienced teachers, trainers and entertainers.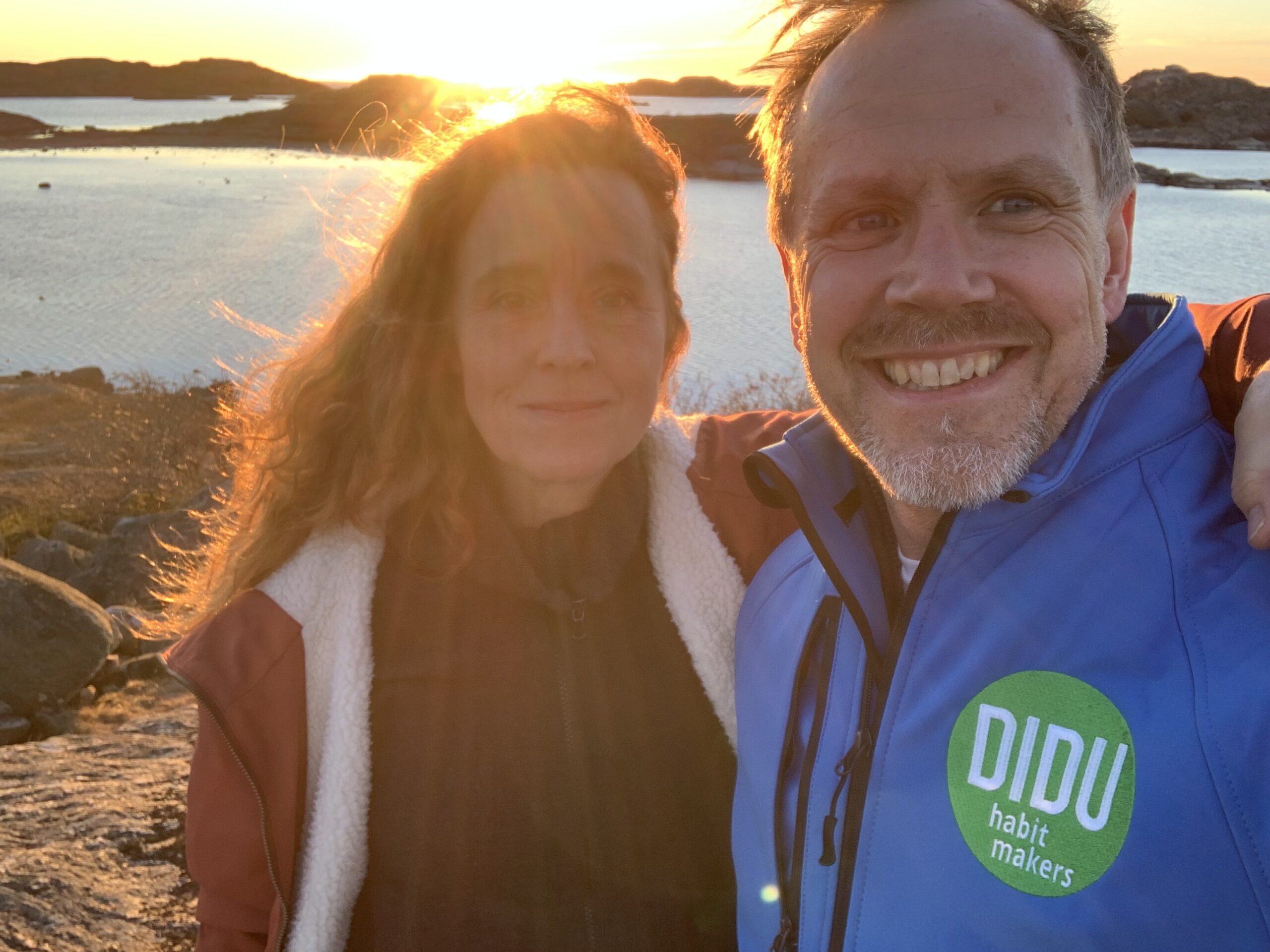 About US
The story of the start of DIDU
At a Hackathon organised by the Swedish Government in March 2020, a group of hard-working individuals from companies like Volvo and Alfa Laval and organisations like Real Stars gathered with Mia and I to work through the night, and at the end of the weekend the Big Buddy Network was born to support people who were locked down and isolated. The film is already seems unreal, but of course the pandemic was a very real, and frightening period.
TESTIMONIALS
What Habitmakers say
I'm very happy I joined.I've become more consistent and punctual, as well as better at communicating expectations and listening. I've also received moral support when needed.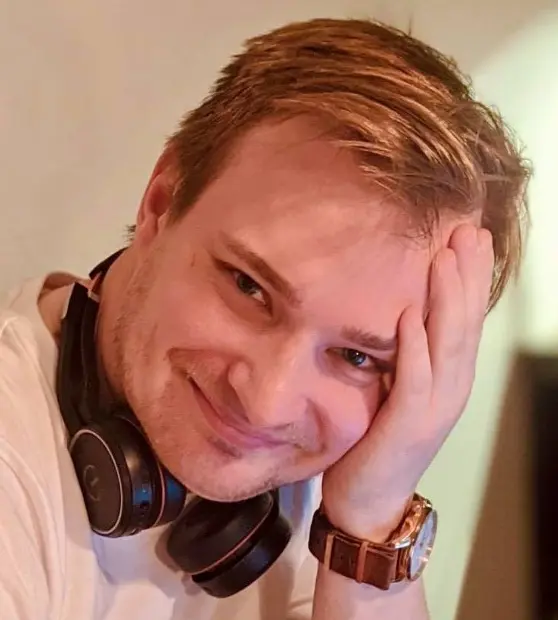 This is a wonderful way of making friends and… using this network I have established new practices in my life that I have been avoiding adopting for many years, and that have brought me new value and balance
Great! Highly recomended! A great support to empower all the small actions that brings me in touch with my eagerness and inspiration to move on with what I love the most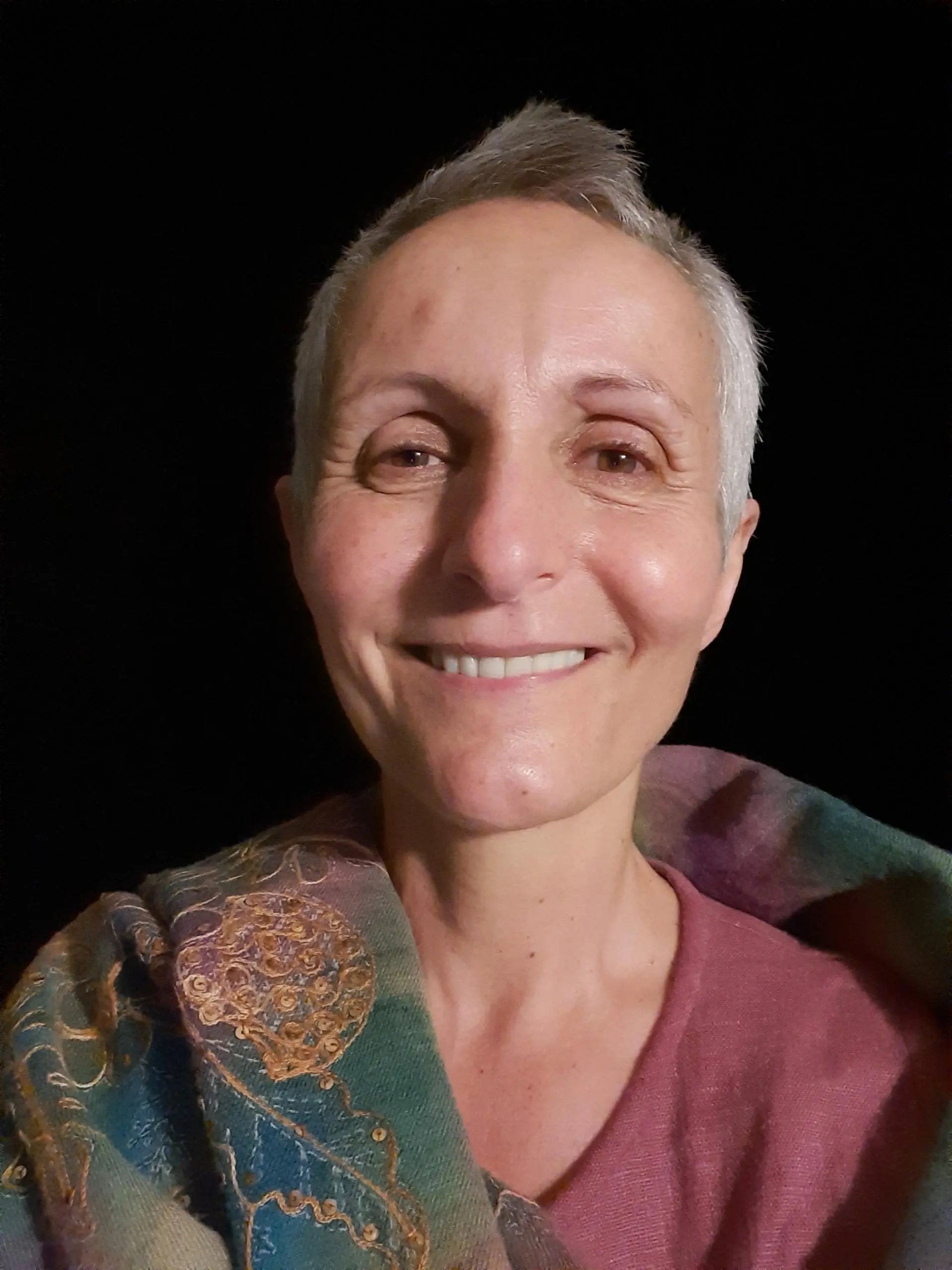 Laskshmi Lervik
Violence Prevention Social Worker
Contact us
Habitmakers® by DIDU Sweden AB
Företaget har F-skattesedel • Org Nummer 559218-6398
We're in central Gothenburg on Sweden's west coast. Welcome!